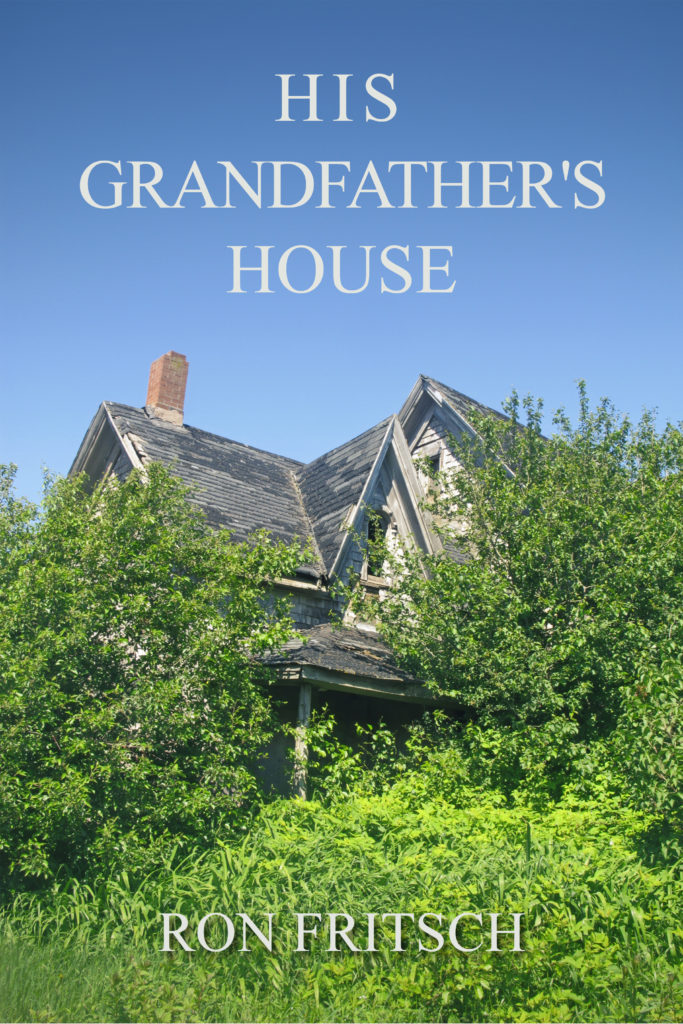 Ron Fritsch published the award-winning novel His Grandfather's House in 2017.
The neighbors tell Kurt his grandfather, who has been his guardian since he was four years old, committed a series of crimes to acquire his farm. In this coming-of-age novel, Kurt needs to know if the neighbors' stories are true. The crimes they say his grandfather got away with include fraud, forgery, arson and murder.
Reviews (please click on the reviewer's website for the full review):
"Fritsch unfurls a tortured familial epic set in an Illinois farming community. Fritsch maintains readers' interest with his sheer storytelling verve, as he brings vivid specificity to his fully imagined world. A confident familial and historical epic, coupled with a tender bildungsroman." Kirkus Reviews
"His Grandfather's House is a great story about life on a farm. The author portrays vivid authentic details about the ups and downs of farm life. The characters are well-developed and genuine. . . . The twists and turns in this story make it incredibly interesting. His Grandfather's House by Ron Fritsch is a captivating read. Once again, the author has written an excellent, complex novel that readers are sure to enjoy. Highly recommended reading!" Paige Lovitt for Reader Views
"Set in the early 1900s through 1961, His Grandfather's House is a family story. . . . The relationship between grandfather and grandson is beautiful. The various characters are well-developed, giving the reader a taste of farm life, family, and friends, both the good and the bad. . . . The novel is an accurate depiction of the stressors and blessings of farm life. . . . The ending is both traumatic and sweet." Carol Anderson for The US Review of Books
His Grandfather's House was a finalist in the LGBTQ2 category of the 2018 Next Generation Indie Book Awards. The novel also won an honorable mention medal in the LGBTQIA category of the Reader Views Literary Awards competition for 2017-2018.
Audiobook and ebook editions of His Grandfather's House are for sale on Google Play Books for $2.99 each. Amazon offers a paperback edition for $9.99 and an ebook edition for $2.99. Many other online bookstores offer the ebook edition for $2.99.