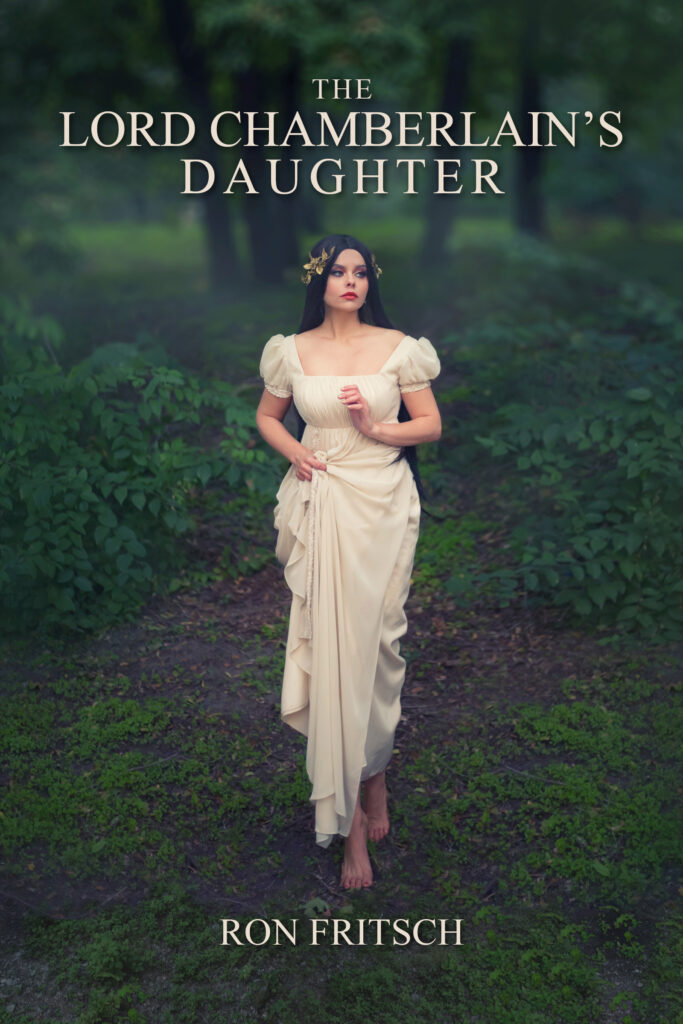 Who murdered Hamlet's father? Hamlet decided the killer was his uncle Claudius. After all, as a result of the assassination, Claudius became Denmark's king. But did Hamlet get it right? And what about those other high-ranking persons, including Hamlet and Claudius, who ended up dead? Would Ophelia, the lord chamberlain's daughter Hamlet was in love with, know?
Ron Fritsch published The Lord Chamberlain's Daughter in 2019. It was the winner in the mystery category of the 2020 Next Generation Indie Book Awards.
Reviews (clicking on the review website will take you to the full review):
"Ophelia offers the true story behind what caused things to turn rotten in Denmark in this postmodern take on Hamlet. Rather than a pitiable character driven mad by unrealized longing, this Ophelia is a strong, intelligent force who moves to improve her fate. The story unfolds in a clear, straightforward fashion, with a solid grasp of where all the plot pieces are at any time. This inventive retelling of Hamlet resonates through clear plotting and strong characterization." Kirkus Reviews
"Ophelia lives in Fritsch's imaginative recasting of Shakespeare's Hamlet as a murder mystery. Fans of alternate takes on classic characters will be intrigued." Publishers Weekly
"The Lord Chamberlain's Daughter is a seductive tale of power and greed, love and sacrifice, murder and betrayal, and the senseless war that caused it all The writing drives the story forward with an enticing pace and attention to detail that keeps the reader captivated and guessing. I thoroughly enjoyed it." Sheri Hoyte for Reader Views
The Lord Chamberlain's Daughter is Shakespeare's Hamlet story "with a powerful female protagonist driving the action. Fritsch fully develops the character of Ophelia so that her story feels believable and authentic. This is fan fiction at its finest. This Ophelia comes with power and poise, pulling all the strings while the men destroy each other." Michelle Jacobs for The US Review of Books
"A solid revisionist take on Shakespeare's Hamlet. Fritsch's alternative plot is logically worked out and clearly told. Fritsch's storytelling brings freshness to a classic. Shakespeare fans will enjoy this adaptation of Hamlet, which gives a woman center stage without straying too far from the original." BookLife (Please note the full review contains a spoiler.)
The Lord Chamberlain's Daughter received an honorable mention award in the 2019-2020 Reader Views literary awards in the historical fiction category. The book was also selected as a finalist in the historical category in the 2020 Book Excellence Awards.
Audiobook and ebook editions of The Lord Chamberlain's Daughter are for sale on Google Play Books for $2.99 each. Amazon offers a paperback edition for $9.99 and an ebook edition for $2.99. Many other online bookstores offer an ebook edition for $2.99. The first chapter and more are free to read with Amazon's "Look Inside" feature.